2020 Career Achievement Award
7 September, 2020
To further recognising the incredible efforts of the academics' contribution to the sector, Universities Australia is pleased to reinstate the Career Achievement Award this year. This award is occasionally awarded to one or more individuals who have:
Made an outstanding contribution to learning and teaching
Had a major influence and left an enduring legacy
Been recognised throughout the higher education sector.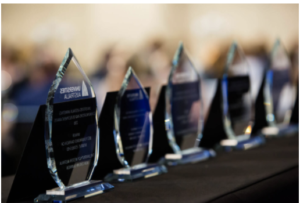 ---
Extension of Closing date: 2020 AAUT nominee registration
4 September, 2020
Considering the current COVID-19 situation, the 2020 AAUT nominee registration closing date is now extended to Wednesday 9 September, 11.59pm AEST.
Please contact the Awards Team if you have any questions.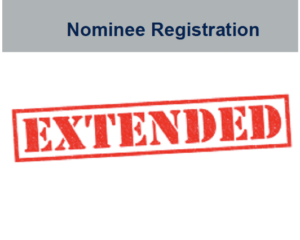 ---
2020 AAUT Awards Committees
3 September, 2020
We are pleased to introduce the 2020 AAUT Awards Committees. This year, we are introducing Deputy Chair who will be taking on the full responsibilities as Chair in the next round.



---
2020 AAUT Nomination Closing date
31 August, 2020
Reminder: 2020 AAUT Nomination is closing this Friday, 4th September 2020.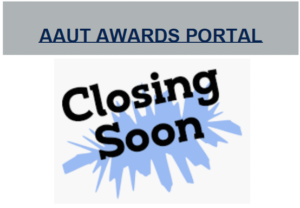 ---
SANTPEN UPLIFT Workshop: Video links
27 August, 2020
Thank you South Australia and Northern Territory Promoting Excellence Network (SANTPEN) for sharing their Uplift Workshop video links below:

---
2020 AAUT Nomination Opening Date
24 August, 2020
2020 AAUT Nomination is opening for nominee registration on Monday, 24th August 2020.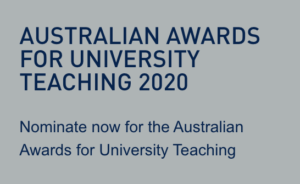 ---
2020 AAUT Awards Portal
20 August, 2020
On Friday 21st August, all the institutions will receive the 2020 AAUT Awards Portal Nomination Submission Instructions on how to access the portal.
2020 AAUT Nomination is opening for nominee registration this coming Monday, 24th August 2020.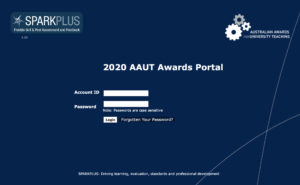 ---
2020 Assessor Recruitment
17 August, 2020
2020 AAUT Assessor recruitment is now closed. We wish to thank all the DVCAs and ICOs for supporting these awards by recommending assessors. We have had a generous 264 assessors who have submitted their Expression of Interest (EOI) and offer their time to evaluate the submissions. The allocation of assessors to submissions will take place after the nomination period closes at the end of September.
---
2019 AAUTY Interview at the UA Conference Dinner
10 August, 2020
2019 Australian University Teacher of the Year: The Psychology of Criminal Justice 
Click here to watch Professor Blake McKimmie's interview.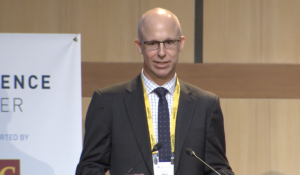 ---
2021 AAUT Ceremony Date Change
6 August, 2020
Due to COVID-19 pandemic, Universities Australia has rescheduled the AAUT Ceremony to the evening of Wednesday 2nd June 2021, immediately prior to the Universities Australia Higher Education Conference (2-4 June 2021).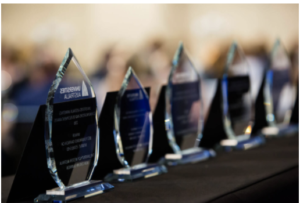 ---