Latest News
2021 Assessor Recruitment
21 July, 2021
Inviting members of the Council of Australasian University Leaders in Learning and Teaching (CAULLT), the Australian Learning and Teaching Fellows (ALTF) and the Australian Promoting Excellence Networks (PEN) - West Australian Network for Dissemination (WAND) and the Victorian/Tasmanian (VTAS)   Promoting Excellence (PE) Network to be part of this year AAUT assessment panel. Contact the Awards team aaut@rmit.edu.au for EOI link. Closing date: Friday 30 July 2021.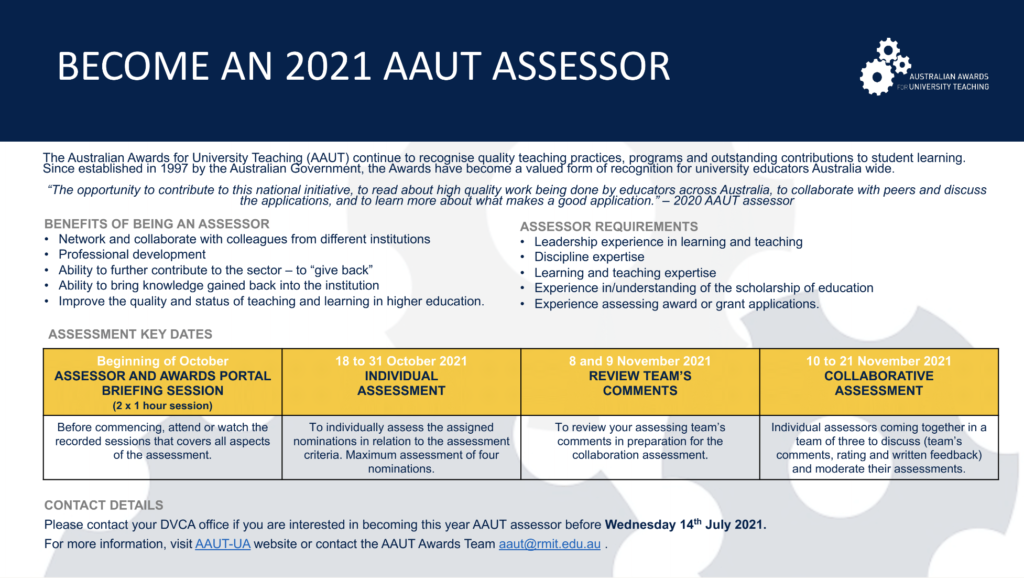 ---
2021 AAUT Briefing Sessions Completion
20 July, 2021
We have completed all the AAUT Briefing Sessions: ICOs, Early Career, Creating winning applications, Awards for Australia University Teacher of the Year and Neville Bonner Award. In case you missed any of the briefing sessions, you can watch them here.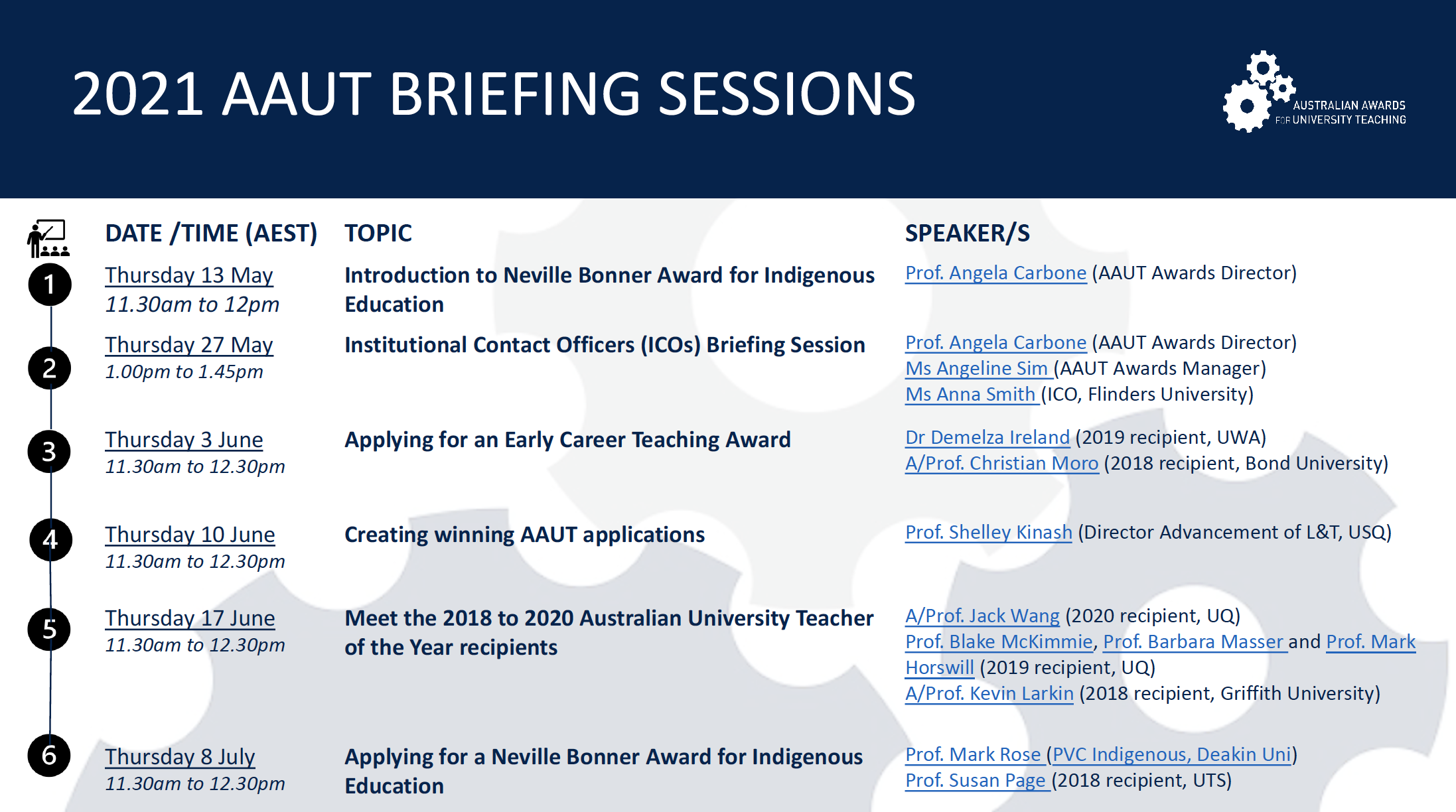 ---
Awards Ceremonies
18 June, 2021
We are delighted that the following institutions have hosted a joint state-based ceremony to celebrate the successful citation recipients in 2019-2020.


  Date  
State/s
Host by 
Venue /Virtual Event  
16 March 2021
WA
Murdoch University  (For 2020 recipients)
WA Ceremony photo link
Fraser Restaurant, Kings park
3 June 2021
SA/NT
SANTPEN (Joint ceremony for 2019 and 2020 recipients) 
SA Ceremony photo link
University of South Australia
7 June 2021
QLD
The University of Queensland  (Joint ceremony for 2019 and 2020 recipients) 
QLD Ceremony photo link
Brisbane Customs House
17 June 2021
NSW/ACT
Australian Catholic University  (Joint ceremony for 2019 and 2020 recipients) 
NSW/ACT Ceremony video link
Virtual Event
---