Latest News
2021 AAUT Office Closed For Holiday
22 December, 2021
AAUT Awards Team and @ProfAngeCarbone  wish you all a happy festive season. The office is close from Thursday 23 Dec 2021 to Wednesday 12 Jan 2022.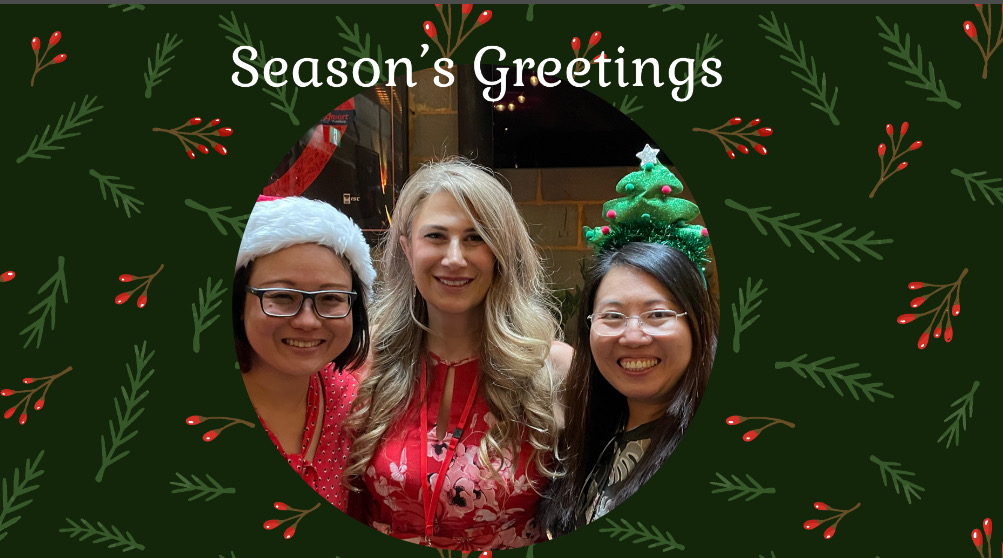 ---
Acknowledgement 2021 AAUT Awards Committees
14 December, 2021
Please join us in thanking the 2021 AAUT Awards Committees for their contribution to AAUT and making the final recommendations before going to UA. Extra special thanks to the Committee Chairs: Prof. Sally Kift; Prof. Liz Johnson; Prof. David Sadler & Prof. Pip Pattison.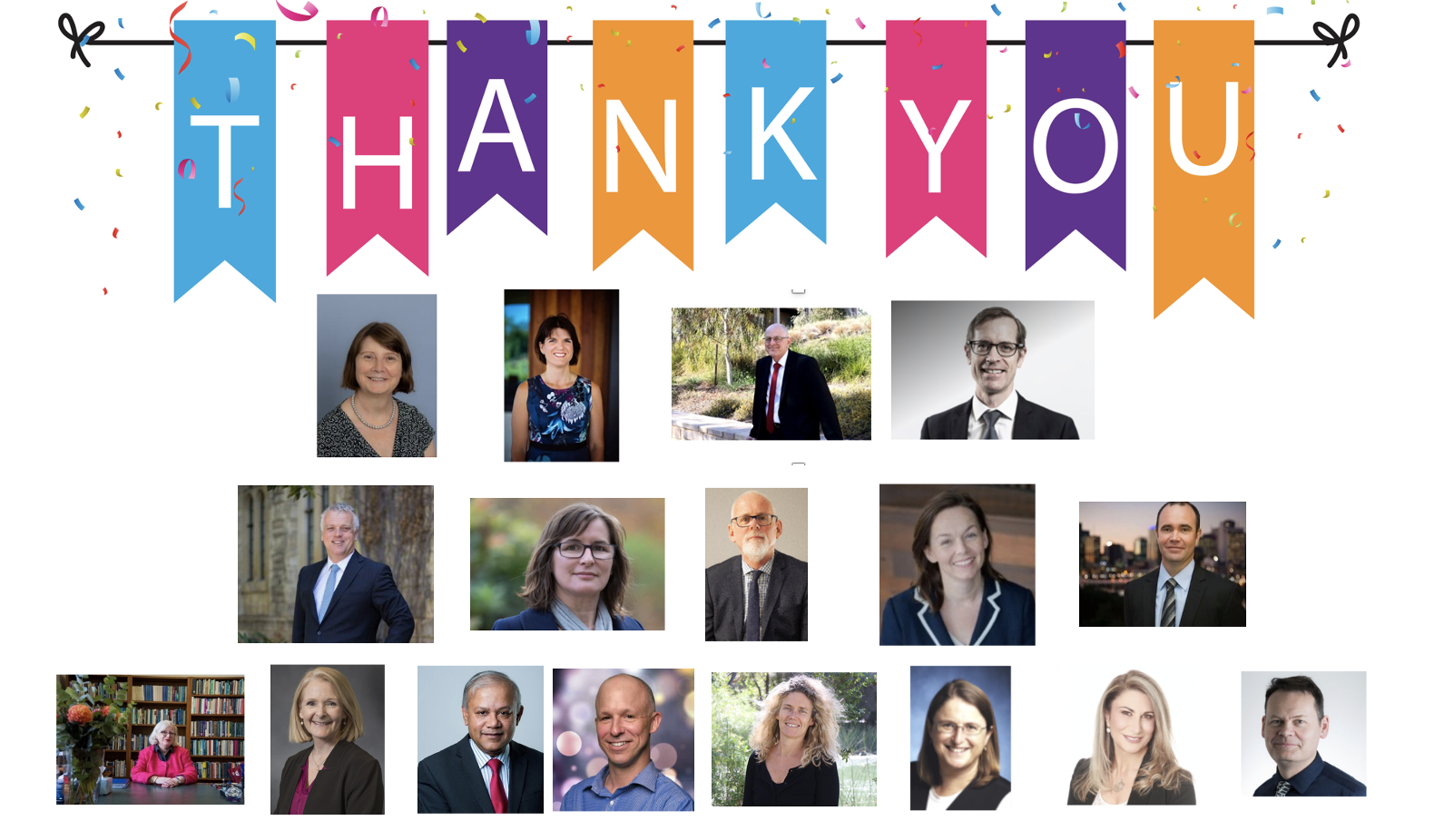 ---
2021 ICOs Feedback
8 December, 2021
We would like to thank all ICOs for their ongoing support for the Australian Awards for University Teaching. It's great to receive some positive feedbacks from ICOs.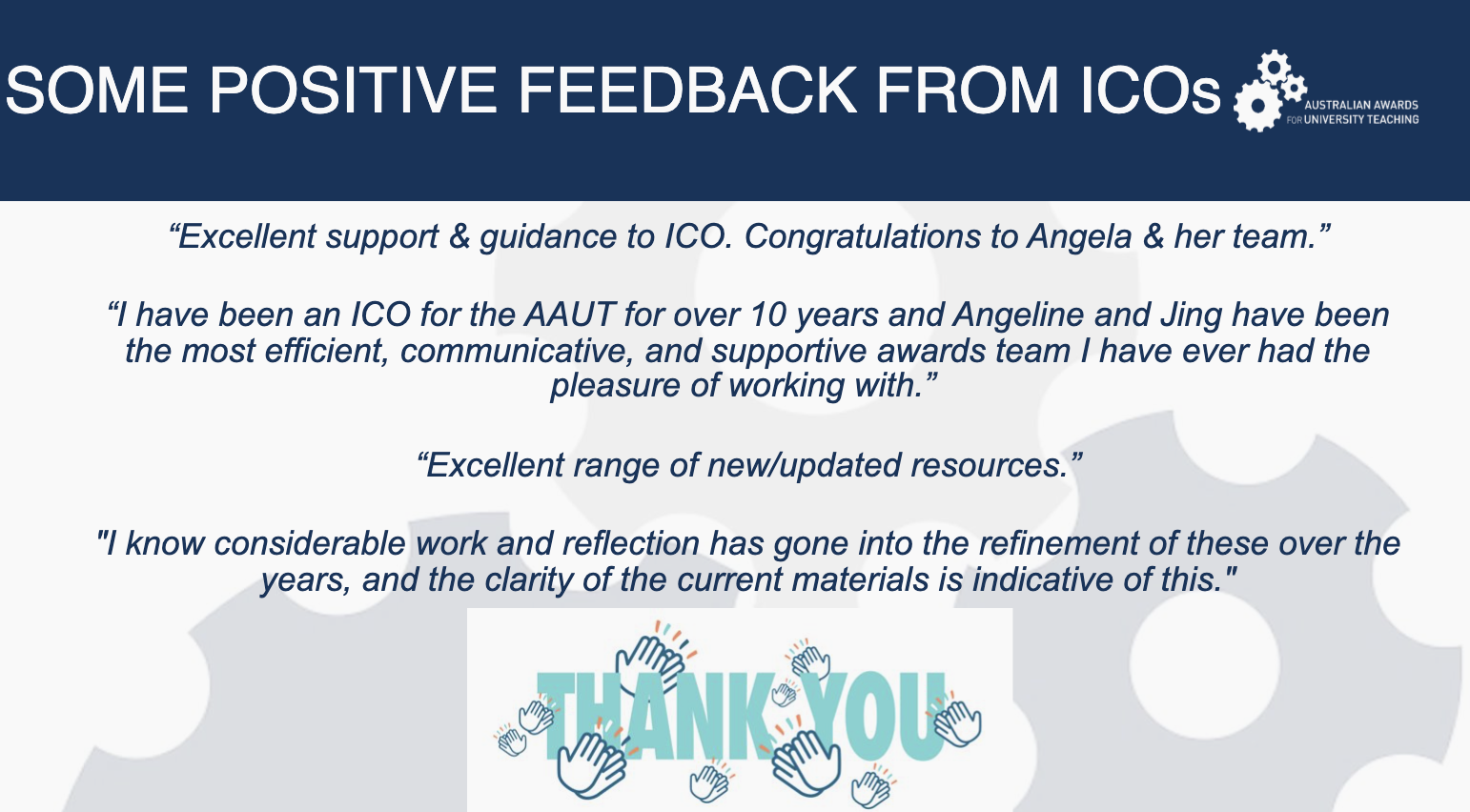 ---