Latest News
2020 AAUT Awards Announcement
24 February, 2021
On 
Wednesday 24 February 2021, 4pm AEDT
,
Universities Australia (UA) has made a formal announcement regarding the 2020 Australian Awards for University Teaching on the AAUT-UA webpage
.  The announcement was presented by UA Chair, Professor Deborah Terry and Awards Director Professor Angela Carbone.

Agenda
Welcome

1:58

​

 Overview of AAUT Assessment Process

4:34

​

 Announcement of Citations recipients

5:42

​

 Announcement of Program Awards recipients

7:30

​

 Announcement of Teaching Awards recipients

9:35

​

 Announcement of Teacher of the Year recipient

9:57

​

 Teacher of the Year video

12:13

​

 Announcement of Career Achievement Award recipient

13:21

​

 Thank you
Thank you for 
your attendance at
the
virtual
event where the
formal announcement
of award recipients was made.
---
AAUT Awards Team New Contact at RMIT
25 January, 2021
Happy New Year for 2021! AAUT Awards Team have officially started in RMIT. Our new contact is

---
2020 AAUT Christmast Break
21 December, 2020
The AAUT Awards team will be on leave from Thursday 24th December 2020 to Monday 11th January 2021. The awards team will remain at Swinburne University until 22nd January 2021 and will transition to RMIT on Monday 25th January 2021. Enjoy your well-deserved end of year break and see you all in 2021!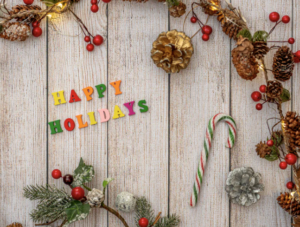 Jamie Street by Unsplash
---