Affiliations

Universities Australia, established on 22 May 2007, is the peak body representing the university sector. Universities Australia represents Australian universities in the public interest, both nationally and internationally. Members of Universities Australia are the universities, represented by their Chief Executive Officer – the Vice-Chancellor. Since 2018, Universities Australia has been administrating the AAUT program.
Australian Promoting Excellence Networks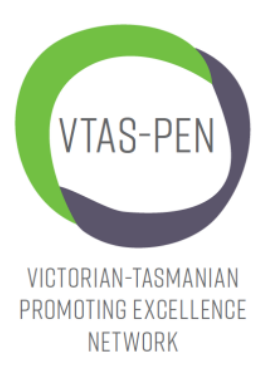 VTAS PEN – Victoria Tasmania Promoting Excellence Network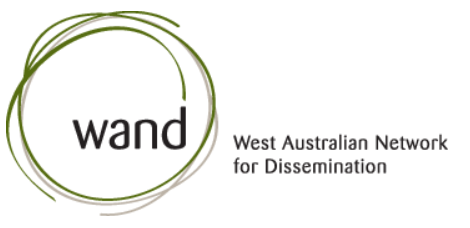 WAND – West Australian Network for Dissemination

NSW/ACT PEN –NSW/ACT Promoting Excellence Network
SANTPEN – South Australia Northern Territory Promoting Excellence Network
QPEN – Queensland Promoting Excellence Network
Other organisations
ALTF
The Australian Learning and Teaching Fellows' network (ALTF) was established in 2011 with support from the Australian Government Office for Learning and Teaching. The Fellows network currently comprises 108 scholars from multiple institutions and diverse discipline communities. Fellows are leading educators who undertake strategic, high-profile activities in areas of sectoral importance.
The Council of Australasian Leaders in Learning and Teaching is the peak professional body of Directors who have responsibility for academic development within their university. It seeks to enhance its members' capacity to be key strategic advisers in academic development.
The Higher Education Research and Development Society of Australasia (HERDSA) is a scholarly society for people committed to the advancement of higher and tertiary education. It promotes the development of higher education policy, practice and the study of teaching and learning. HERDSA encourages and disseminates research on teaching and learning and higher education development. It also works to build strong academic communities.
International Networks of Award Winning Teachers

The Academy consists of all past Tertiary Teaching Excellence Award recipients and works under the umbrella of Ako Aotearoa to foster excellence in teaching and learning. Ako Aotearoa leads the drive to establish what counts as good and effective tertiary teaching in Aotearoa, New Zealand and fosters teaching that is better valued and produces the best possible educational outcomes for all learners and the nation.
The Council of 3M National Teaching Fellows is a community of award- winning teachers who are lifetime members of the Society for Teaching and Learning in Higher Education (STLHE), and a constituency within the STLHE. The Council shares the aims of the STLHE, advises the 3M National Teaching Fellowships Program Coordinator, and undertakes projects that enhance teaching and learning in Canadian post-secondary institutions.
The Association of National Teaching Fellows (ANTF) champions innovation and shares best practice. It is coordinated and organised by the Committee of the Association of National Teaching Fellows (CANTF). The National Teaching Fellowship Scheme recognises, rewards and celebrates individuals who have made an outstanding impact on student learning and the teaching profession. The Scheme was started by the Higher Education Funding Council for England in 1999 with the first awards in the year 2000.
---